Badlands National Park Winter Wonderland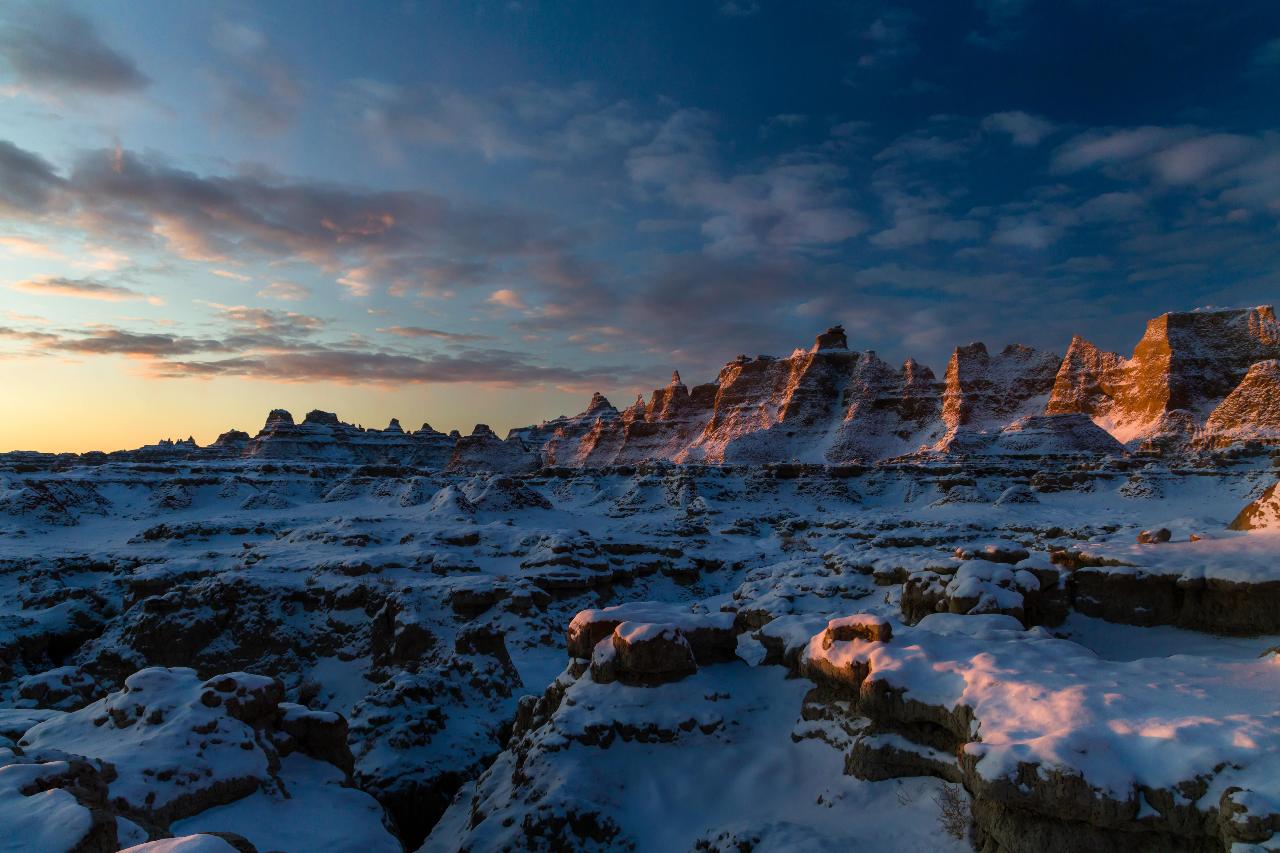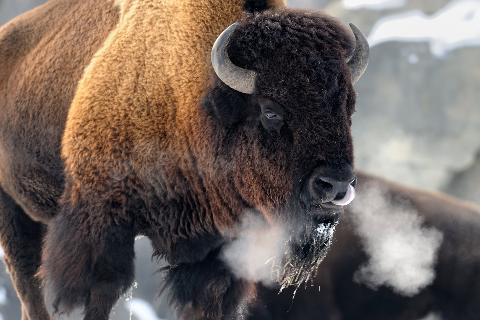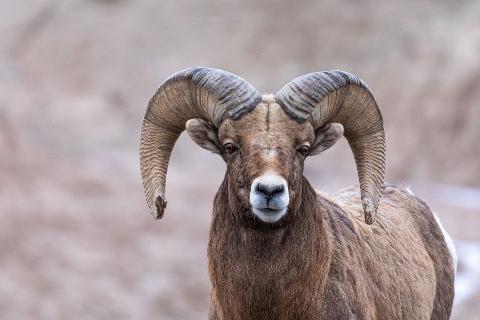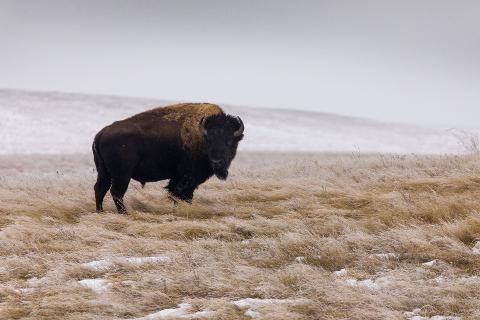 Duration: 6 Hours (approx.)
Location: Rapid City, SD
Winter is a magical time in Rapid City, and there's no better way to experience it than with a winter tour of Badlands National Park. With its stark beauty and rugged terrain, the park is transformed by a blanket of snow, offering visitors a unique and unforgettable experience.
One of the highlights of a winter tour of Badlands National Park is the opportunity to view wildlife in their natural habitat. The park's bison, bighorn sheep, and pronghorns are more active in winter, making it easier to spot these majestic creatures. Imagine watching a herd of bison roam across a snow-covered prairie - a sight you'll never forget.
For photographers, our Badlands National Park Winter Wonderland Tour offers endless opportunities to capture stunning images. The snow-covered landscape contrasts the park's rugged sedimentary formations, and the soft winter light creates a dreamy, ethereal quality perfect for landscape photography. Whether you're a professional photographer or enjoy taking pictures, you'll love the winter scenery at Badlands National Park.
One of the best things about a winter tour of Badlands National Park is that you'll have the park practically to yourself. With fewer visitors during the winter months, you'll be able to enjoy the park's natural beauty in peace. You'll also have more opportunities to explore the park's trails and enjoy the scenery without the crowds.
If you're looking for an adventure, a winter tour of Badlands National Park won't disappoint. The park's rugged terrain and challenging trails create an exhilarating experience. Imagine hiking through snow drifts or snowshoeing across a frozen lake - it's the kind of adventure that will make you feel truly alive.
Of course, a winter tour of Badlands National Park isn't just about adventure and wildlife - it's also a chance to relax and recharge. The park's peaceful atmosphere and stunning scenery make it the perfect place to escape the stresses of everyday life and connect with nature. Whether you're looking to meditate, read a book, or simply soak in the beauty of the landscape, Badlands National Park is the perfect place to do it.
If you're looking for an unforgettable winter experience, a winter tour of Badlands National Park is the perfect choice. With its stunning scenery, abundant wildlife, and endless opportunities for adventure and relaxation, you'll leave the park feeling inspired, rejuvenated, and ready to take on whatever comes next. Book your winter tour today and discover the magic of Badlands National Park in the winter.
Inclusions are
1.) Hot Coffee or Cocoa
2.) Snacks
3.) Bottled water
4.) Private driver
5.) 4x4 Full-Size SUV
6.) Photography by your guide, provided to you at no charge.
7.) A great experience you won't regret.